For setting APN manually, please contact via [email protected] for APN information.
On iOS:
1. Go to [Settings] – [Cellular]
2. In 'Cellular plans', Tap [Secondary] (the eSIM plan you've added) and turn it on
3. Once the profile is turned on, tap [Cellular Data Network]
4. Then, change the APN settings in all 4 APN fields: Mobile Data, LTE setup, MMS and Personal Hotspot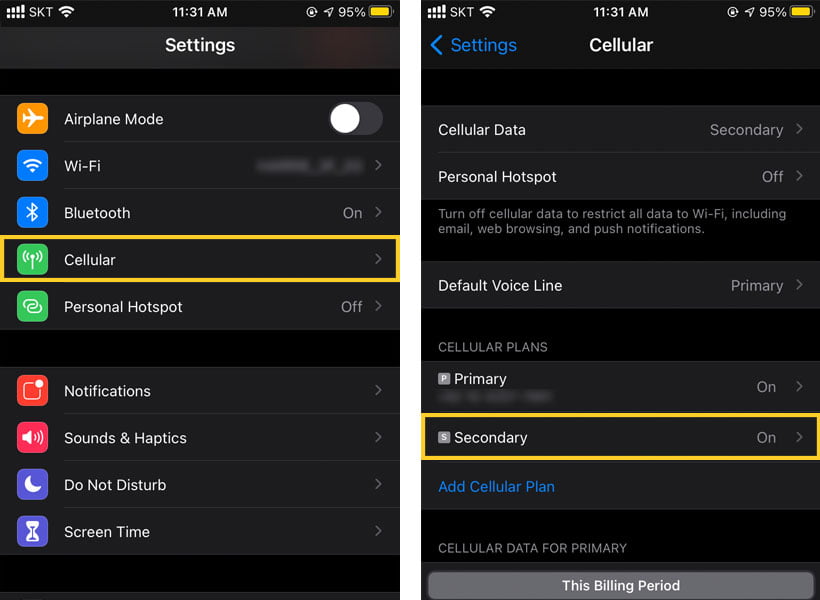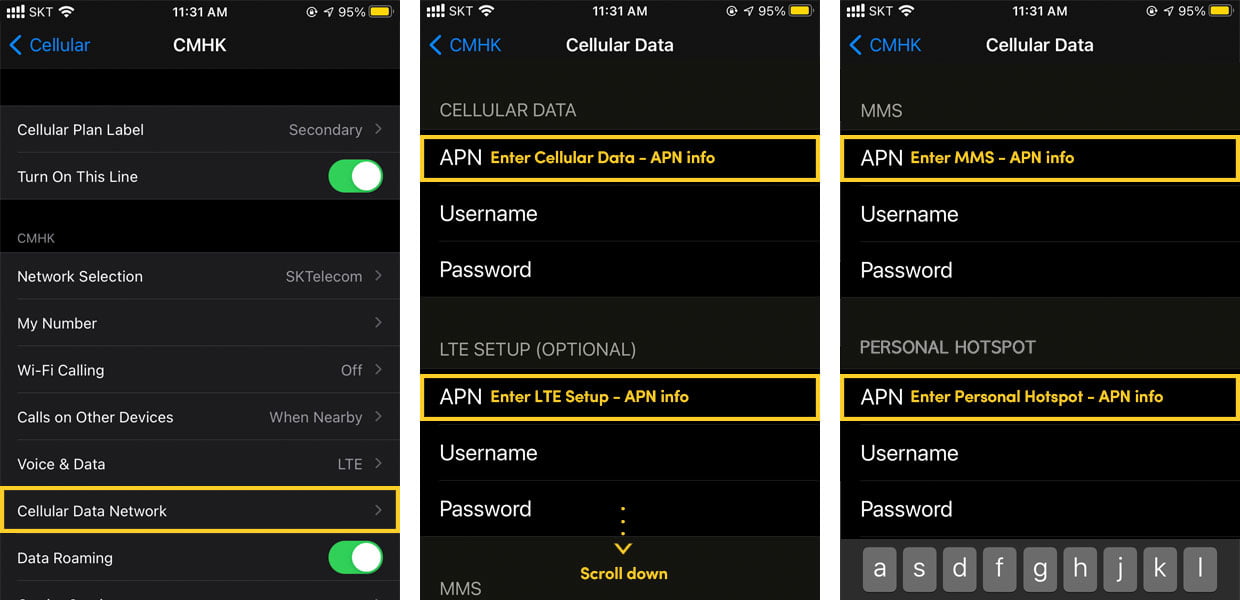 On Android:
1. Go to [Settings] – [Connections]
2. Tap [Mobile network] – [Access Point Names (or Advanced, then APN)]
3. Select the APN info for your carrier if it's listed. If APN info is not available, tap [ADD] or [+]
4. Enter new APN settings
If you need more detailed information, visit the Apple Support site or the Google Support site.