If you can't access data after you activate the eSIM plan successfully, please make sure that [Data Roaming] is turned on.
Also, try restarting your phone.
In some cases, scanning the QR code may not set up the APN automatically. You can follow the instructions provided here to enter the APN information in your device manually.
For setting APN manually, please contact via [email protected] for APN information.
How to set APN manually
On iOS:
1. Go to [Settings] – [Cellular]
2. In 'Cellular plans', Tap [Secondary] (the eSIM plan you've added) and turn it on
3. Once the profile is turned on, tap [Cellular Data Network]
4. Then, change the APN settings in all 4 APN fields: Mobile Data, LTE setup, MMS and Personal Hotspot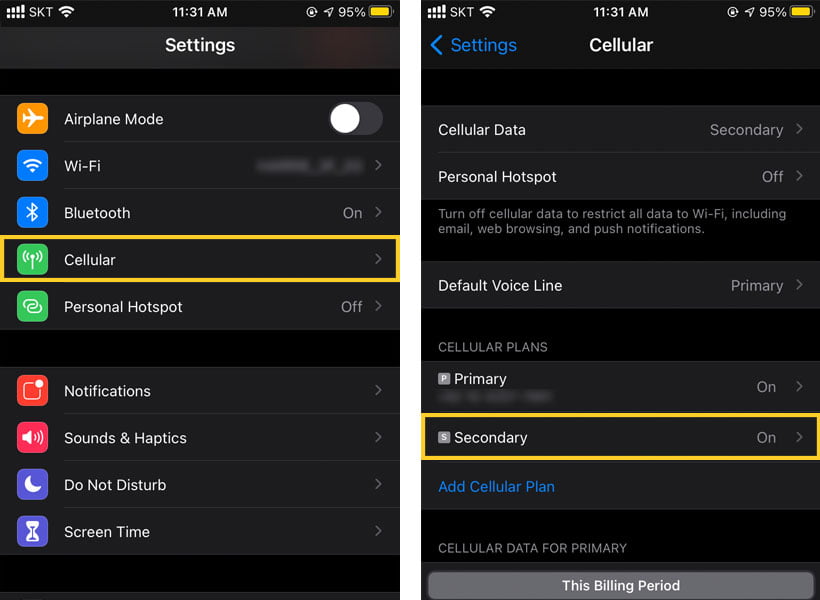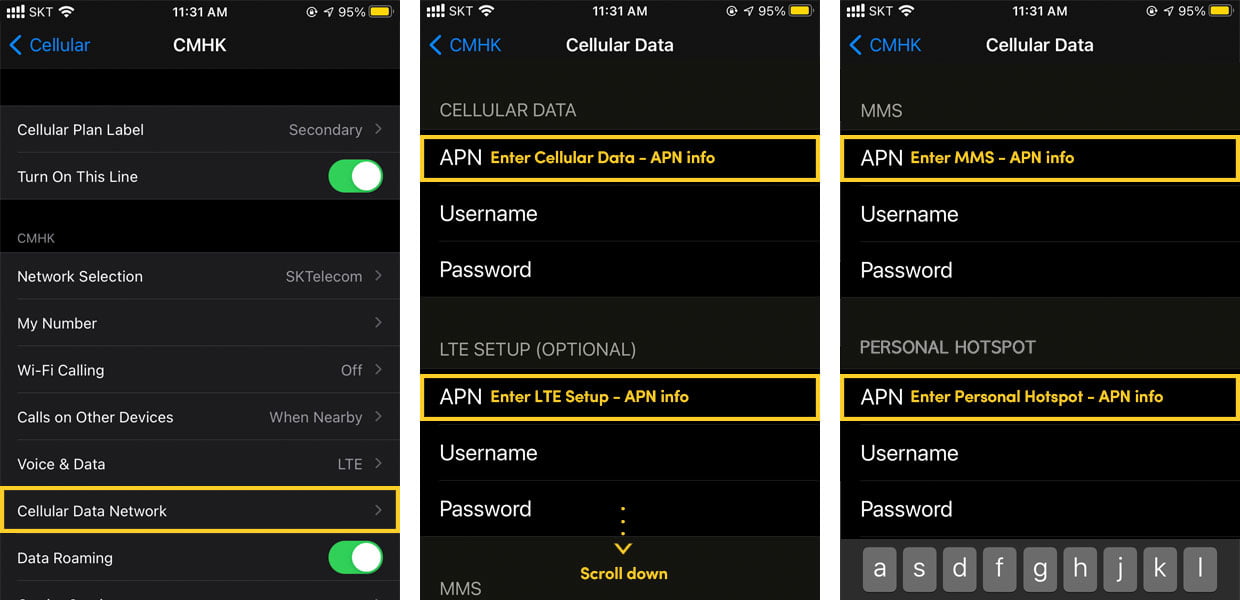 On Android:
1. Go to [Settings] – [Connections]
2. Tap [Mobile network] – [Access Point Names (or Advanced, then APN)]
3. Select the APN info for your carrier if it's listed. If APN info is not available, tap [ADD] or [+]
4. Enter new APN settings